Interview with Mr. Frank Bürgin grandson of the founder of Charmex Mr. Max Bürgin and the current CEO of Montres Charmex and CX Swiss Military Watch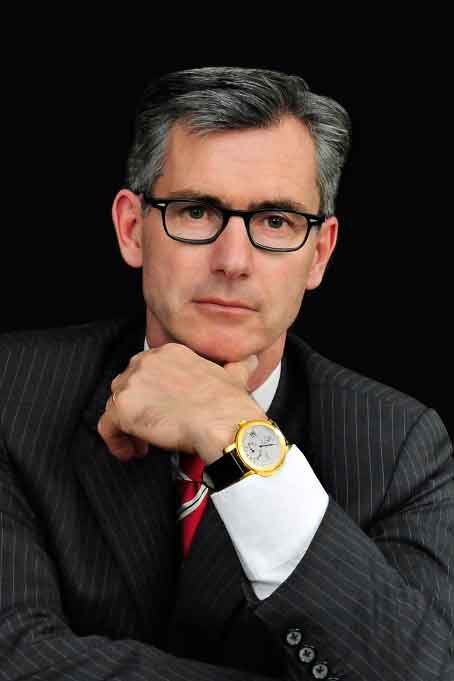 Can you please tell us the history of the company, and where the name of the brand initially came from?
HISTORY & NAME
Montres Charmex SA is a Switzerland-based, family-owned (3rd generation) and –run manufacturer of Swiss Made® quartz and automatic wrist watches in the middle to upper price segment, exporting over 95% of its products and working with a well-established worldwide network of mainly exclusive distributors and retail chains. The company history started over eighty years ago in Switzerland when the grandfather of today's CEO started his apprenticeship as a watchmaker. Today, two brands are manufactured by us: "Charmex of Switzerland", a line of classical timepieces, and "CX Swiss Military Watch", a line of bespoke sports watches and world record holding timepieces. The name "Montres Charmex" literally translated means "Charmex watches" – Charmex being a name we made up to reflect the long tradition of watchmaking in the French speaking part of Switzerland.
What makes your watch different from the rest, what is it that makes it unique?
DIFFERENTIATION
Our products offer a combination of customer-orientated design at a competitive price, high quality and above all a strong commitment to an enriched Customer Experience unique at our level, starting with the aforementioned product related aspects but also comprising state-of-the-art packaging, highly efficient after-sales service, world-wide network of agents/service centers and a wealth of product and function related information, targeting the discerning consumer on all levels (print and online) and creating substantial value-added.
For us, the relationship with the consumer does not end but continues once the sale has been completed.
Among which nationality would you say your watch is most popular?
MARKETS
Our brands are sold in well over thirty countries, the biggest markets being the Middle East, the USA, China, Russia, Australia and Germany
The UAE market is a highly competitive & affluent market; the biggest challenge as we see it is to remain in the news so to speak – the fast pace of life in the metropolitan parts of the UAE reduces the life cycle of any novelty introduced.
CHALLENGES
Apart from the ongoing concentration process in our industry one of the major challenges lies in the discrepancy between the time it takes to develop a high end product and the pace of especially digital marketing.
www.charmex.ch